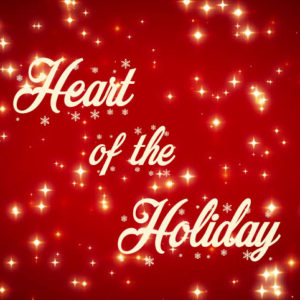 Choreography & Excellent Voices Bring New Story To Life!

Reviewed by Tom Jones
December 15, 2018
The Second Act of "Heart of the Holiday" provides one of the most satisfying musical offerings this holiday season, JC McCann, Anne Terze-Schwarz, Taylor Marrs, and Jalyn Courtenay Webb are a quartet of perfection singing a terrific combination of "O Holy Night" and "Silent Night." While some parts of the performance may be a tad plodding, this specific number is worth the price of admission. And worth the effort of getting out of the house on a wintry night to see a show.

This is the final Holiday Season for Midtown Arts Center, as it is joining forces in 2019 with Candlelight Dinner Playhouse. For this final Holiday show, Kenny Moten and Jessica Hindsley have put together homage to theatre performers everywhere. Emphasis is on those whose lives have been affected in providing entertainment to Fort Collins audiences for many years. Musical arrangements are the work of John Seaberry who plays bass/guitar in the accompanying band under direction of Victor Walter. The band is especially good.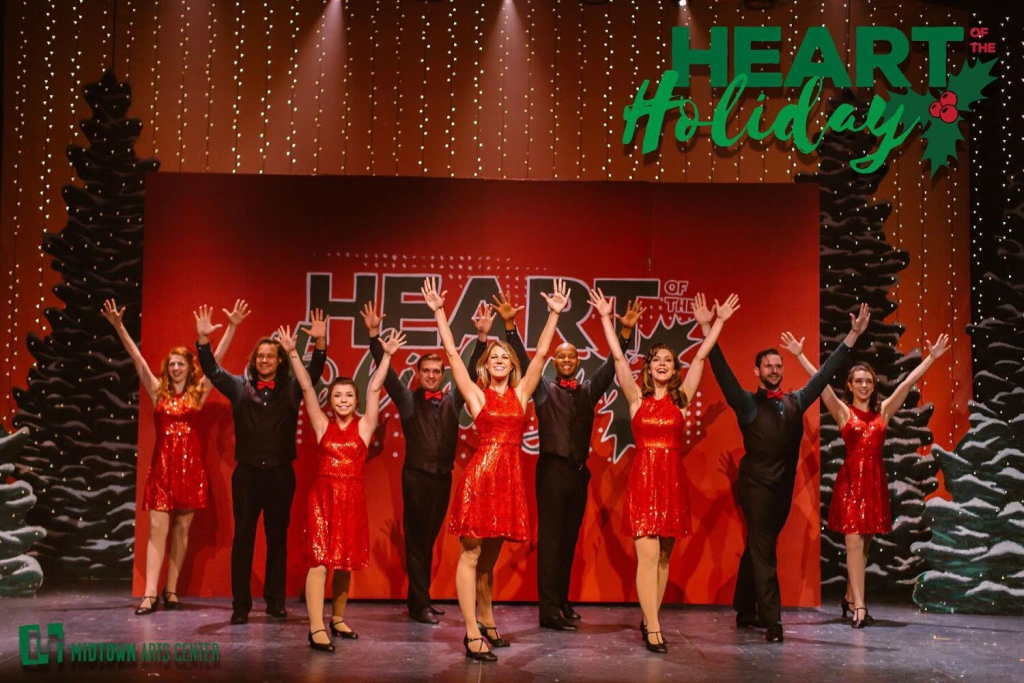 The show's writer joined forces with Joseph Callahan to provide the namesake song, "Heart of the Holiday," performed late in the show. That song is very nice, but just can't compare with the "O Holy Silent Night" opening the Second Act.

Moten and Hindsley have leaned heavily on Michael Bennett's original Broadway direction of "A Chorus Line" in 1975. In that landmark musical, dancers are auditioning for a show, and are asked to tell about their lives and what dancing means to them. They strike dancers "poses" which have become Broadway trademarks. In "Heart of the Holliday" Jalyn Courtenay Webb is auditioning dancers for a holiday show. The final cast is chosen. But before they can relax, she quizzes them on what "The Holidays" mean to each of them. She is especially interested in memories of the performer's past shows. This is a clever precept, as the MAC performers strike the "Chorus Line" poses — interesting at first, but becoming a bit tiring by show's end.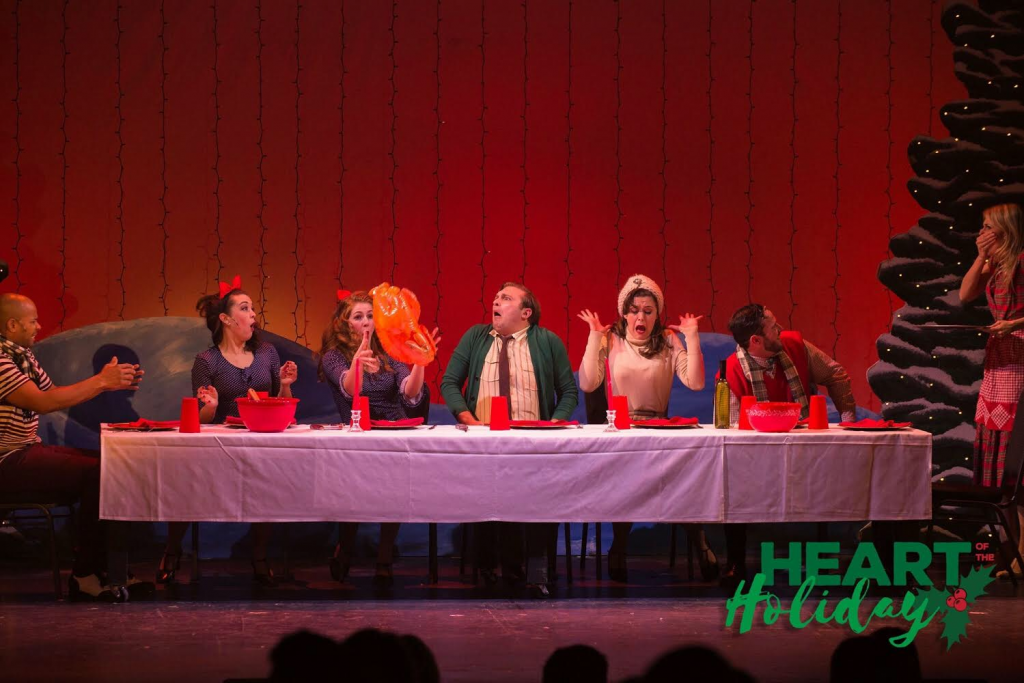 The cast has interesting reports about their love of dancing, with some tidbits of past shows. One especially zany sequence is a review of a 40-performance run of a show that included non-stop syncopation to "A Sleigh Ride" music. The choreography is great fun, as the dancers become more and more exhausted with each performance. By the run's final night, they have expelled all energy and fall into an immoveable heap.

Sometimes the "true meaning of Christmas" becomes trite. This is cleverly countered when a vignette of going "home for the Holidays" turns out to be a "hate for the Holidays" adventure.

Everyone in the cast has extensive musical experience. They are excellent dancers and singers. Jalyn Courtenay Webb leads the cast. She also provides musical direction for the production. She has a wonderful voice. Charlotte Campbell, Anne Terze-Schwarz, Sarah Ledtke McCann, Taylor Marrs, JC McCann, Tezz Yancey, Tyler Baxter, Delany Garcia and Stephanie Garcia are all on stage for nearly the entire show – with each having an opportunity to "shine" as they recall holiday memories.

Stage set includes impressive snow trees on both sides of the stage. Costumes are very good. The entire production includes excellent choreography, excellent voices, and excellent band support. The "heart" of the Holiday is felt throughout. It reminds us that even the "wondrous" Holidays can provide some challenges. Sounds like life in general.

And there is that Act Two wonder of "O Silent Holy Night" that leaves the audience thunderstruck.

"Heart of the Holiday"
Midtown Arts Center
3750 South Mason Street, Fort Collins, CO 80525
To December 24, 2018
Telephone 970/225-2555