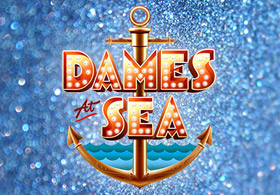 Off-Broadway Delight Is Two-Hour Treasure At Midtown Arts Center
Reviewed by Tom Jones, February 1, 2019
Ruby is the standard naïve talent traveling alone to New York to find fame and fortune on Broadway. Sound familiar? "Dames at Sea" currently on the Midtown Arts Stage in Fort Collins is the tried and tested Broadway fable that flashed onto movie screens in the '30s and '40s. This delightful little show plays homage to those stories, with every cliché possible. Michael Lasris provides excellent direction and choreography for this heartfelt look at the past. Seeing it this season just might be the remedy we need to face mid-winter blahs.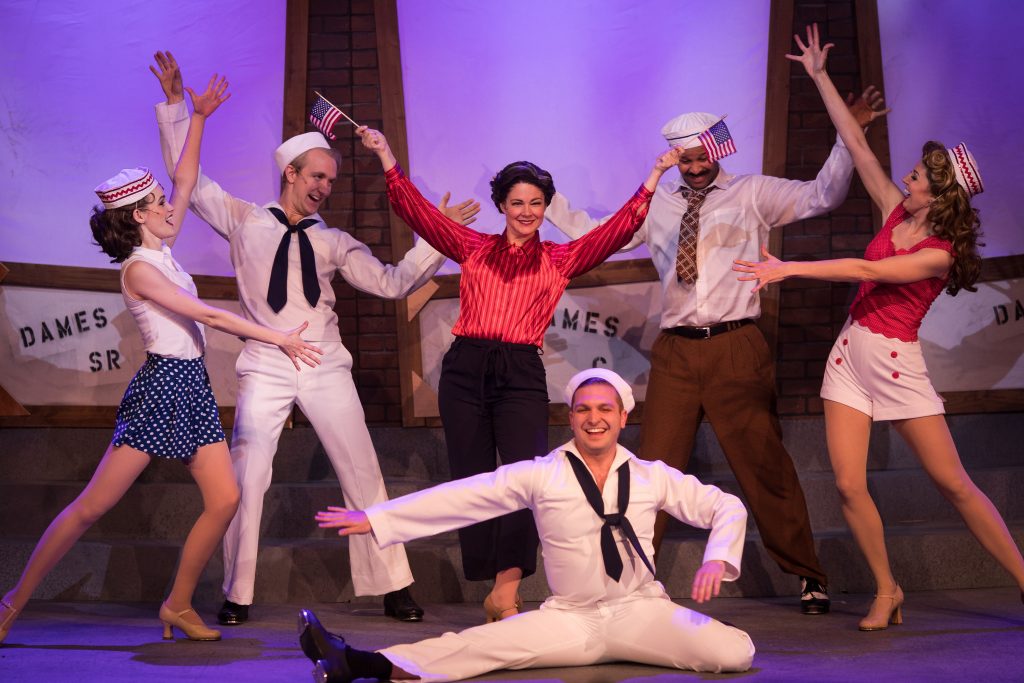 Paige Smith is a newcomer to MAC audiences, and she is terrific as Ruby, the Broadway star wannabe – with nothing going for her except raw talent.  Alisa Metcalf is the ever-threatening diva, Mona, who will stop at nothing from preventing anyone taking stardom from her hands.  Sarah Ledtke McCann is in great shape as the "friend to all" chorus girl.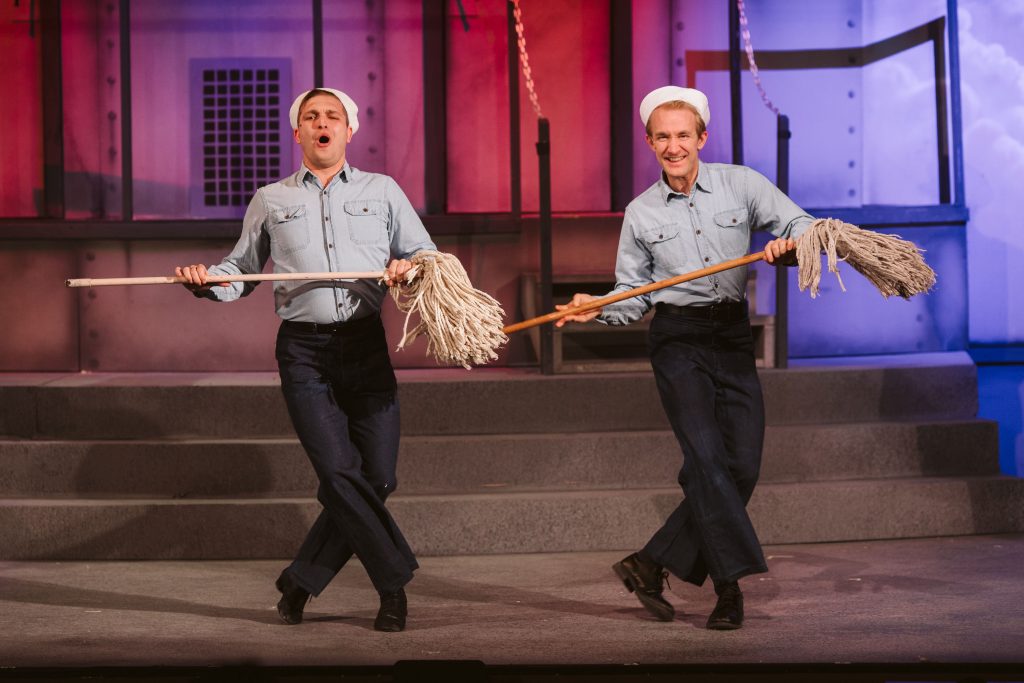 Every Broadway fable includes guys with over-the-top talent, taking on roles of friend, talented performer, and all around good (or bad) guy. In this show Joe Callahan takes on the role of a sailor song-writer, "Dick." Callahan is well known to MAC audiences. He sings. He dances. His comedic talents are very well-honed. And his timing is impeccable. Giving him a run for his money are Tyler Baxter and Tezz Yancey. Baxter plays another talented sailor, Lucky. Yancey switches caps to play two roles, the show-within-a-show director, and that of the ship captain.
All six are involved in staging a little review called "Dames At Sea" set to open that night, only to find the theatre bulldozed out from under them. They desperately try to find a place to stage the show.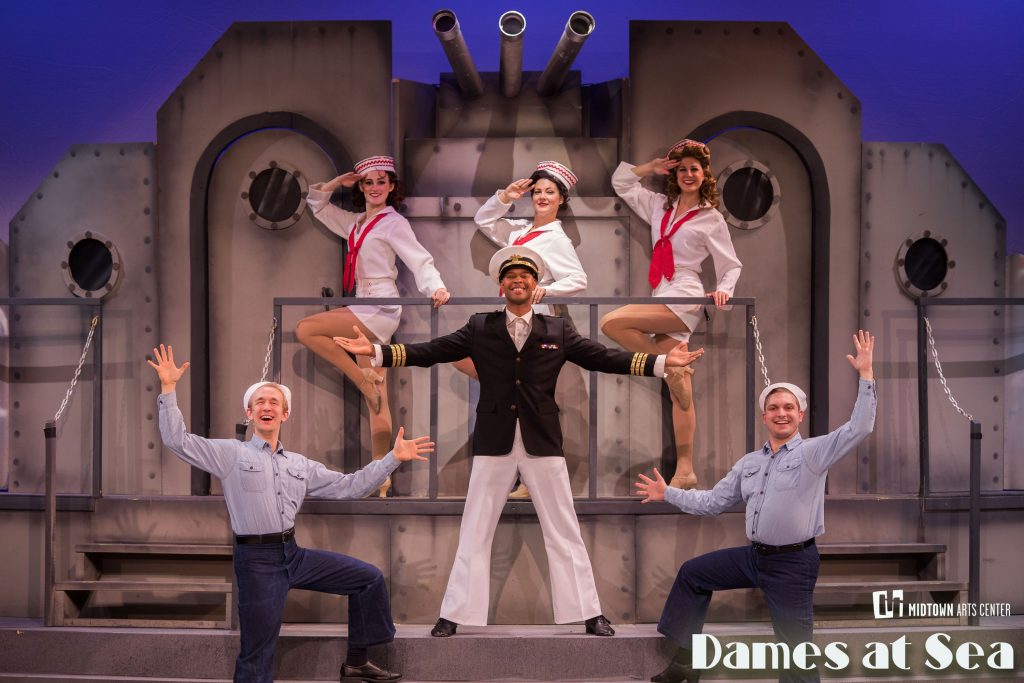 The world holds its breath: Will Ruby replace Mona as the show's star? Will the show find a place to open? Will Joe Callahan wow the stage with his every scene? Will Sarah Ledtke McCann radiate charm and talent? Will the audience leave the theatre with great smiles?
This is not a "big" show, but one with enormous empathy and fun. Book and lyrics are by George Haimsohn and Robin Miller. Music is by Jim Wise. It originally opened Off-Broadway in 1968 starring Bernadette Peters as Ruby, and has subsequently found nationwide audiences. Local theatre-goers enjoyed a very good production of it a few seasons ago at University of Northern Colorado.
The six performers are all very good. Michael Lasris's excellence as director and choreographer is obvious throughout, and particularly with the "Raining in My Heart" antics in Act II. Musical accompaniment is also excellent. Musical director and pianist is Victor Walters, with Dean Vlachos on percussion, Phillip Kramer, on bass.
"Dames at Sea" is a joyful, midwinter pick-me-up!
"Dames at Sea"
Where: Main Stage of Midtown Arts Center
3750 South Mason Street,
Fort Collins, CO 80525
When: To March 17, 2019
Information: Box Office: 970/225-2555
Tickets: www.midtownartscenter.com