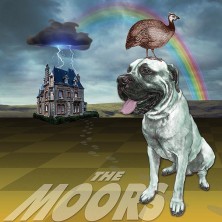 Arvada Center Provides Zany Tale Of Life In The Bleakness Of The Yorkshire Countryside.
Reviewed by Tom Jones
February 27, 2019
Regina Fernandez is naively cheerful as Emilie, the young English woman who arrives at a home in the Yorkshire Moors as the family's newly hired governess. Although she knows no one in the family, she was impressed with the kindness and love she felt in letters she received during the application process. She is eager to be of service to the family.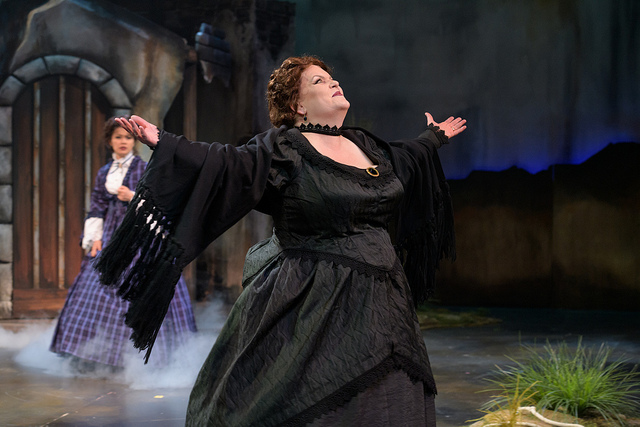 Governess beware! The two sisters, Agatha and Huldey, who greet her, are a duo to behold. Agatha is stern and tough as nails with no apparent kindness. The other, Huldey, is an overly-outgoing woman eager to find some cheerful companionship in her dreary life. She wants to have someone in the house with whom she can create a diary of their lives, someone who can make her feel important. The brother who hired Emilie via the mail is nowhere to be found. The "child" the nanny has come to take care of is nowhere to be found. Two unfriendly housekeepers, Marjory and Madeline, want nothing to do with this new governess.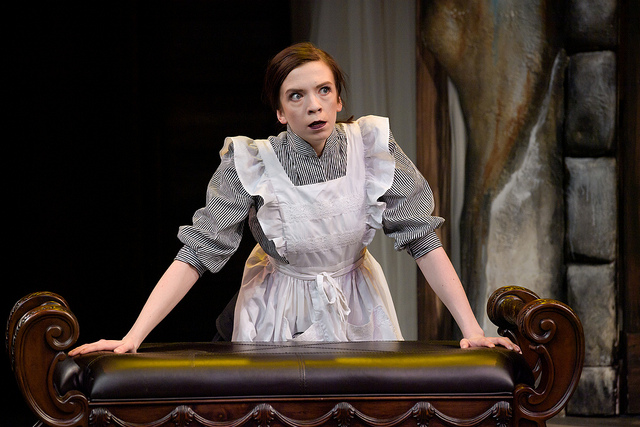 Emilie is undaunted, however, and cheerfully asks what she might do for amusement in the area. She learns that a possible activity might include, "Taking a long walk in the dreary Moors, to be sucked up in quicksand or to be savagely attacked by wild animals." Welcome to the Moors.
Fans of the literary works of the Bronte Sisters (Charlotte, Emily, and Anne) may have a field day with playwright Jen Silverman's take on what the sisters' lives might have included. Early in her life, Silverman became hooked on the writing of the Bronte Sisters, especially "Wuthering Heights" and "Jane Eyre." Somewhere along the way she began to fantasize what life might have been like for the sisters in their isolated childhood. Her imagination has gone rampant, and the very quirky and clever "The Moors" is a result.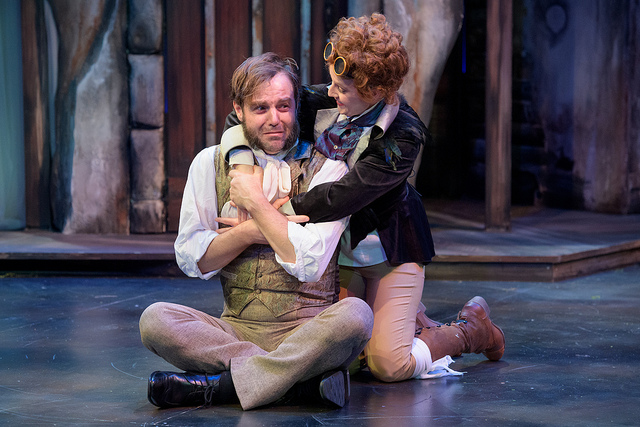 Announcement about the show claims "Wuthering Heights meets The Addams Family, with a romantic twist." Well said. There is unabashed lunacy at every turn. The entire cast works wonders. Emma Messenger and Jessica Robblee are both convincing as the two sisters, Agatha and Huldey. Daniel Crumrine and Annie Barbour are wildly odd as the two housekeepers, Madeline and Marjory. Come to think of it, "Madeline" played by Daniel Crumrine doesn't say a word. On the other hand, Annie Barbour's housekeeper role is known as "Marjory" when she is handling some tasks in one room, as "Mallory" when working in another room. She has a lot to say, even suggesting that Huldey might just be happier if she killed her sister, Agatha. The maid convinces Huldey that if she got rid of Agatha, she would find the world-wide acclaim she so desires, noting. "Imagine the publicity of being a murderer?" So Huldey lurks around the house, meat cleaver in hand, eager to get Agatha out of the way.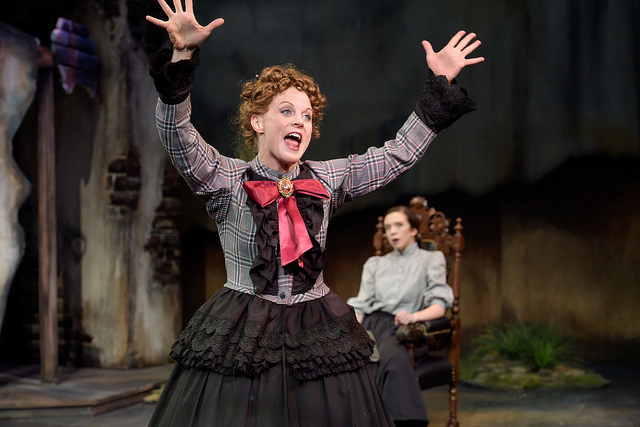 Then there are the two animals: a family dog, and a fallen Moor-Hen. The dog is wondrously portrayed by Geoffrey Kent who quickly obeys every command given. He finds a fallen crow (a Moor-hen or a Mud-hen), who was injured in her tumble onto the property. He wants only to take care of her, and for her to love him in return. Emily Van Fleet is a near riot in her portrayal of the ditsy Moor-Hen who has no sense, and is cautious of the dog's wanting to take her under his "wing."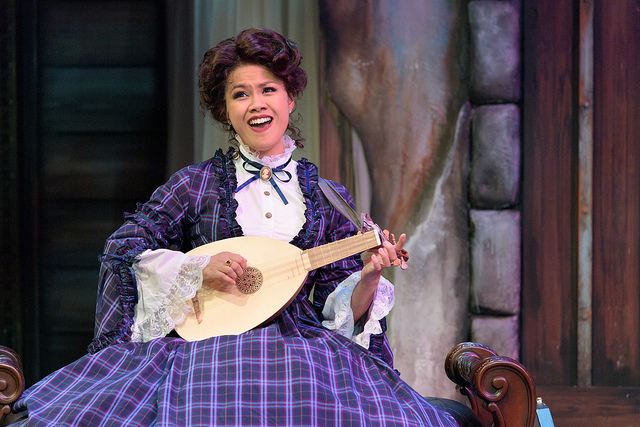 This is crazy. A bewildered new nanny, dreadfully unpleasant household employees, a bird and a dog that talk and have ideas of their own, two house-bound sisters – one being especially unpleasant, the other being too eager to find a friend. And a never-seen brother, and a never-again-mentioned child. The brother is reportedly locked up in the attic of the home, fed through an opening in the wall's bricks. And did the stern Agatha plan Emilie's arrival to provide her with someone to love? There are some adult themes here not suitable for young audiences.
Director Anthony Powell has done great work in putting together this mélange of activity created by playwright Silverman. Powell lets Jessica Robblee pull out all the stops as Huldey, finding her ten minutes of fame – not in the English countryside, but as a rock star performer. The tables are turned on most of the cast, and the audience is kept wondering just what might happen next.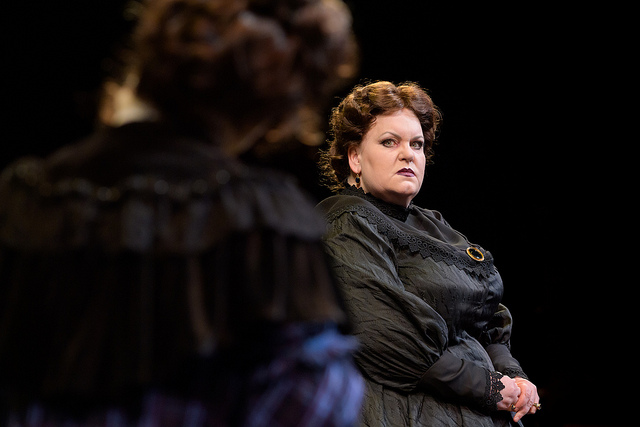 No clues given here to "what happens," but a suggestion that "the Moors" has more going for it than craziness. There is some clever insight on what makes us tick. Why do we want to feel important? Why do we long for friendships? Why do we need to find love? Why do we want to be in charge? And ultimately, what is life truly all about?
"The Moors"
Where:
Arvada Center for the Arts and Humanities
6901 Wadsworth Boulevard, Arvada, CO 80003
When:
To May 18, 2019
Information:
Box Office 720/898-7200
Online www.arvadacenter.org