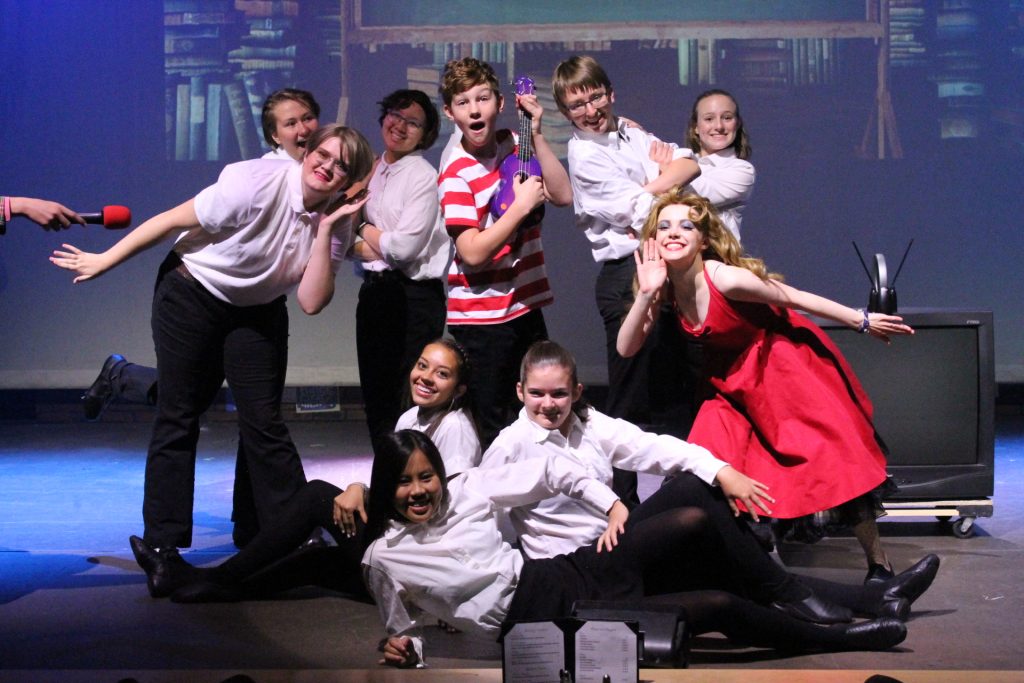 Award Winning Musical Hits All The Right Notes With Youthful Cast!
Reviewed by Tom Jones
July 26, 2019
How does it happen? Mini-miracles are happening this summer in Divabee productions of "Matilda" and "Tarzan." What magical charm do persons involved with Divabee possess to produce four completely separate full-length musicals, using students from the Academy – with only three weeks of rehearsal?

When Midtown Arts Center opted to provide James Taylor "Highway" instead of "Matilda" to close their current season, I was somewhat discouraged. So, it was with interest that I ventured back MAC this past weekend to see a student production of the show that I missed. And what a production!

Continue reading "Matilda" Is A Mini-Miracle On Stage At Midtown Arts Center →