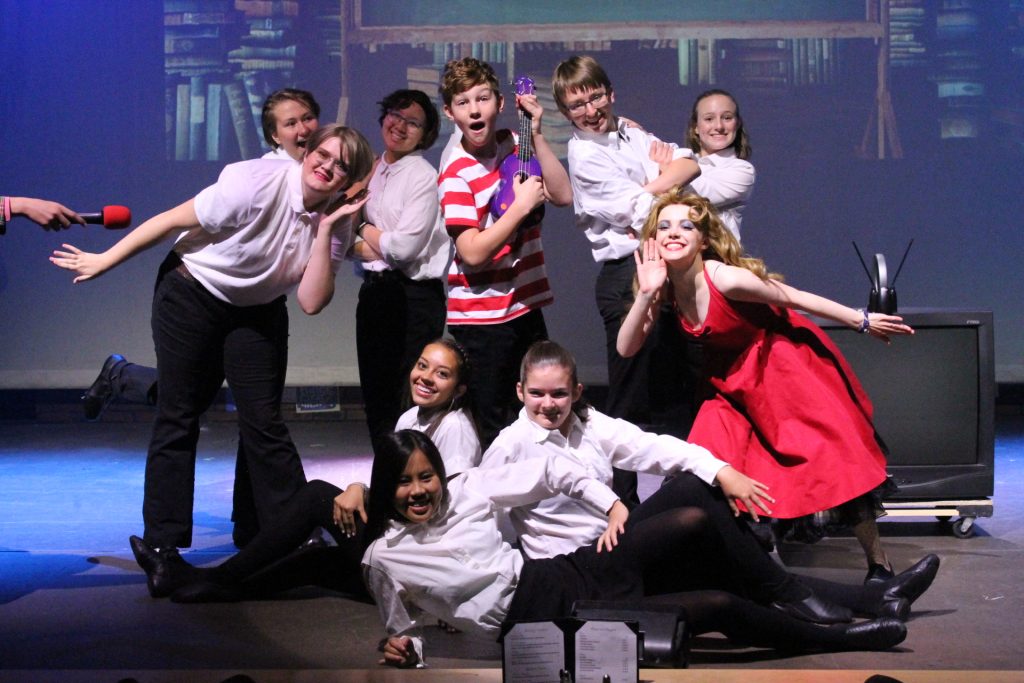 Award Winning Musical Hits All The Right Notes With Youthful Cast!
Reviewed by Tom Jones
July 26, 2019
How does it happen? Mini-miracles are happening this summer in Divabee productions of "Matilda" and "Tarzan." What magical charm do persons involved with Divabee possess to produce four completely separate full-length musicals, using students from the Academy – with only three weeks of rehearsal?

When Midtown Arts Center opted to provide James Taylor "Highway" instead of "Matilda" to close their current season, I was somewhat discouraged. So, it was with interest that I ventured back MAC this past weekend to see a student production of the show that I missed. And what a production!

"Matilda," based on the 1988 children's novel by Roald Dahl, opened on Broadway in 2013 after receiving incredible acclaim in Stratford-upon-Avon and London. In reality it is a somewhat involved story of an incredibly bright and incredibly unhappy young girl in England, who discovers (late in the show) that she has powers that can actually improve her situation, and that of those around her.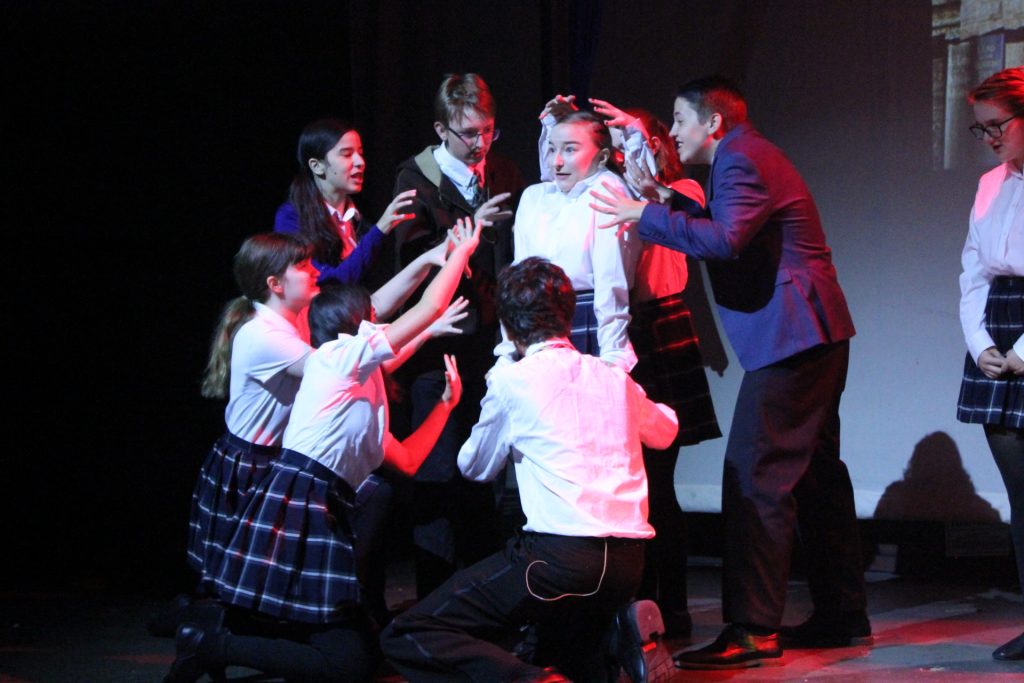 Matilda, as portrayed by Naomi Roberts, is a spunky but likeable little girl who realizes her parents basically want nothing to do with her. They ignore her interest in reading every book she can find, and delight in the dullness of their son whose sole interest is watching television. Alden Vieira and Shelby Baker portray the deranged parents, and they are a marvel to watch. I'll look forward to see Baker stop shows in years to come, as she just plain dazzles. Alden Vieira has an unusual attraction on his own, as he can be daffy and deceptive, as needed.

Much of the charm in seeing this production of "Matilda" is the realization that the performers are all young persons in junior and senior high school! Most appear very comfortable on the stage. The cast includes substantial talent in dancing, singing, as well as being emotionally convincing.

Very good in supporting roles are Corina Hedahl as the imposing and very mean Trunchball, Maggie Bishop, as the financially impoverished but morally rich teacher, Miss Honey, and Emma Terpstra as the kind and welcoming Mrs. Phelps.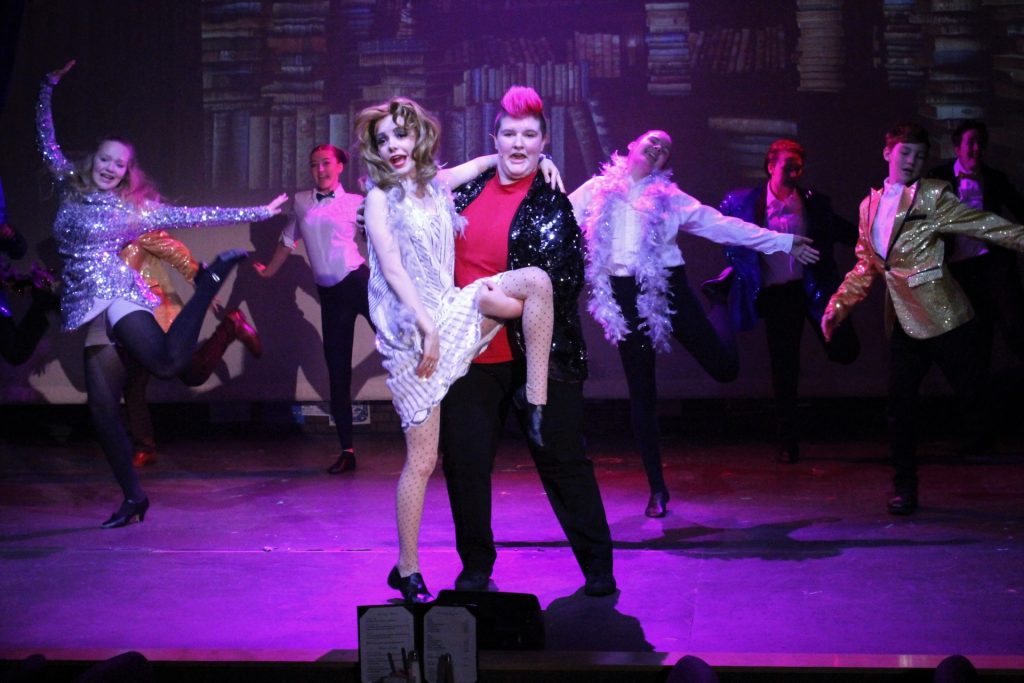 The Academy offered four productions this summer. Three of "Matilda" with various age groups, and one of "Tarzan" (on stage at Candlelight). It is hard to believe that these groups for 30 to 40 young persons can be coached and trained in just three weeks to put together an entire two and one-half hour musical – complete with acting, sets, lights, costumes, and very effective choreography. Director is Michael Lasris, with, musical direction by Jalyn Courtenay Webb and Emily Erkman, and choreography by Abbie Hanawalt and Taylor Marrs.

These productions are not Broadway-quality transplants, but are delightful. And extremely worthwhile when considering how quickly the young performers can be guided to provide such pleasant entertainment in just three weeks of preparation. It will be interesting to see how many performers return to local stages in future shows.

"Matilda" is the last youth production taking the stage at Midtown Arts. The Academy, under direction of Jalyn Courtenay Webb offers classes beginning this fall, in a building near to the current MAC. Further information is on line — Divabee Productions.

"Matilda"
Where: Main Stage of Midtown Arts Center, July 2019