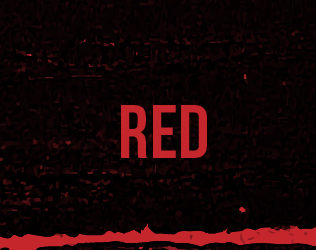 Award Winning Drama Opens At Bas Bleu
Reviewed by Tom Jones
March 29, 2019
"What do you see?" Painter Mark Rothko is looking towards the audience, as if looking at his recent artwork, asking the audience what we see. He is an egotistical man, believing that he just might be the only living painter with such talent. Owners of the then-new Four Seasons Restaurant in New York City have commissioned the painter to complete a set of very large murals for the restaurant in the 1950s, providing him with more than $30,000 for his efforts.
No matter what our response may have been to his question of "What do you see," he would have found it to be just folly. Only he can see what he believes is in the abstract painting. Only he can determine what is good or bad. Only he knows everything.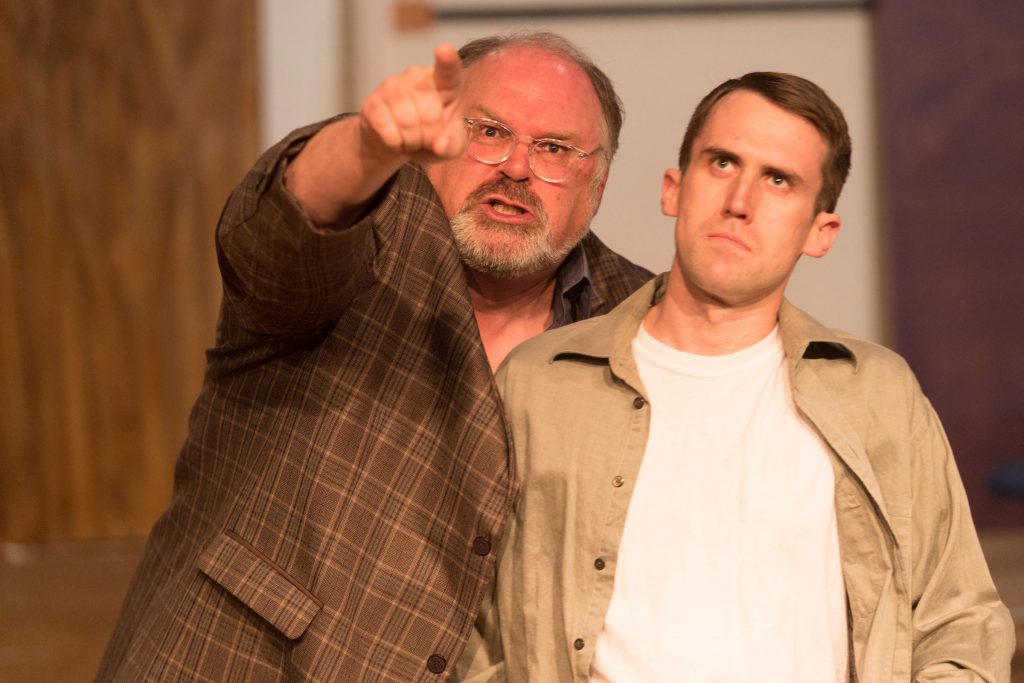 Such is this semi-historical look at a point in the painter's life, on display this season at Bas Bleu Theatre in Fort Collins. Playwright John Logan has taken some liberties in his quick look at the creative giant whose ego has taken over his ability to function in society. Jeffrey Bigger is nearly "bigger" than life in his portrayal of the painter at work on the restaurant murals in his studio.
He has hired Ken (played by Nick Holland) as his assistant, whose primary responsibility is to answer to every demand of his tormented and tormenting boss. Holland is excellent as the hired hand, a painter on his own right, hoping to learn something from this famous artist. Ken's kindness and mild-manner are the total opposites of the bombastic personality of painter Rothko. Ken hopes to gain creative input from his famous employer. He receives nothing but unrelenting opinions about what is art. What is not? And who knows the difference? Rothko is dismissive of everyone who sees his paintings, feeling they are somehow unworthy of viewing his work. He is also dismissive of new artists of the time such as Andy Warhol who had the gall to think that a painting of a soup can could be "art." And of Ken.
What about color? Is black only for death? Is the white of snow really a depressing nothing? And red? What is red? Is it joy, love, lust? What is life? Whoa! Too difficult to get into.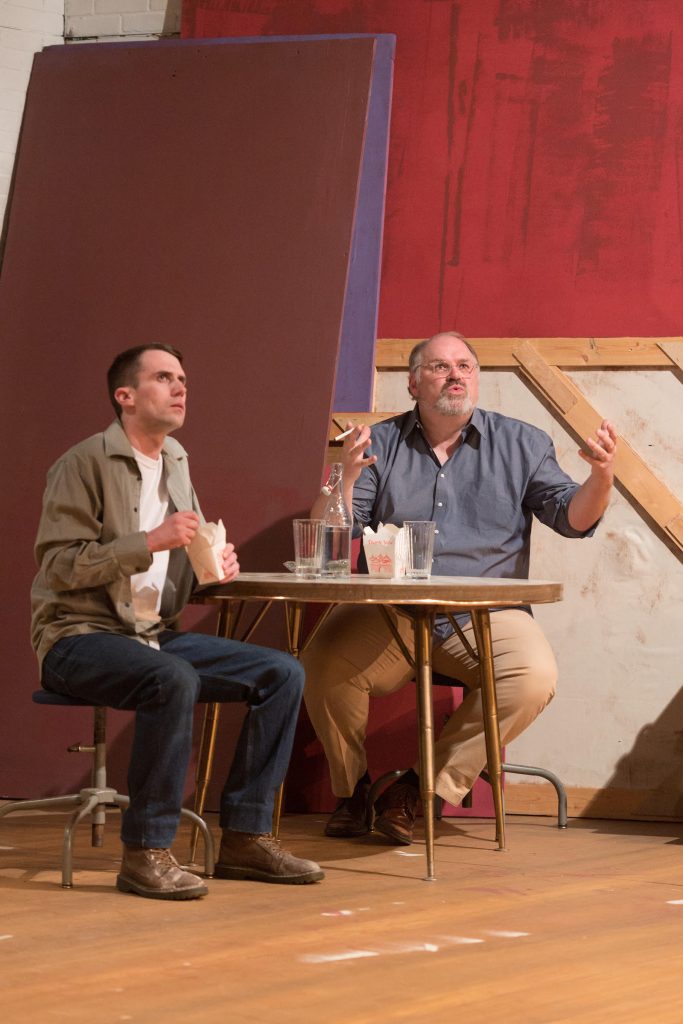 Rothko's rantings provide an interesting 90 minutes of exploring the mind of a creative genius, at the expense of his cautious and curious assistant who exhibits surprising strengths of his own. By the show's end, Rothko questions his own choices and motivation. Should he consider cancelling his contract for the murals that he feels are too wondrous to be appreciated by restaurant patrons?
Wesley Longacre has directed the local production with great skill. Although there is minimal actual action, he has maintained a high level of tension and interest. Intense conversations between Rothko and Ken are the nuts and bolts of the script.
Artist Mark Rothko was an American of Russian descent who rose to fame in New York art circles in the last century. He refused to claim identification with any art movement, but is generally considered to be an abstract expressionist. His tortured mind resulted in his suicide about ten years after working on the Four Seasons Restaurant murals.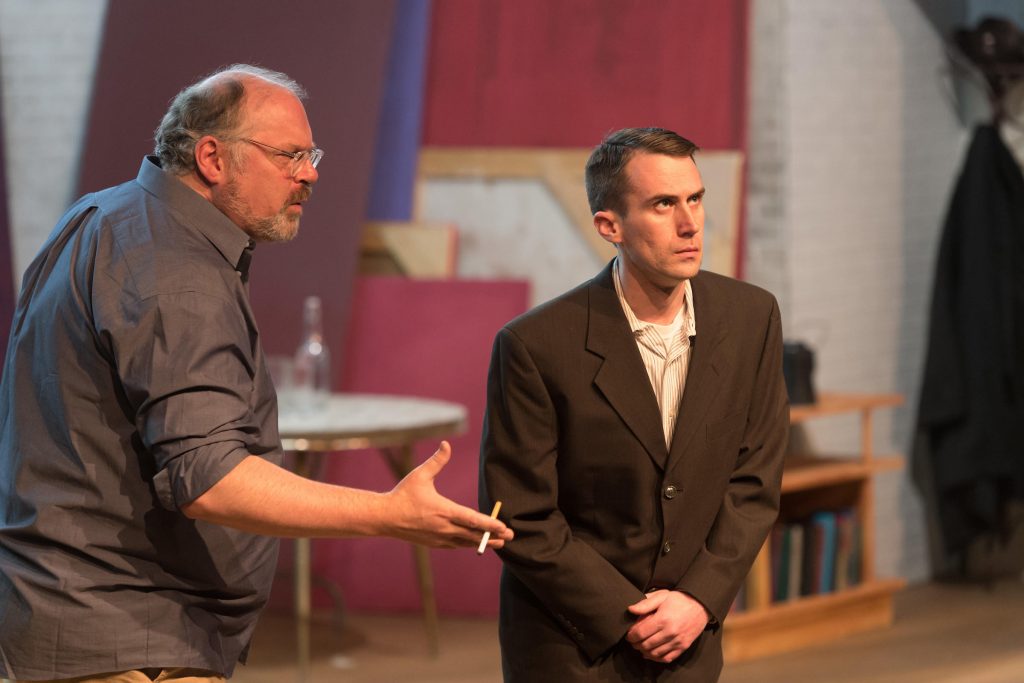 "Red" was first produced in the Donmar Warehouse in London in 2009, starring Alfred Molina as Rothko, and Eddie Redmayne as Ken. It transferred to Broadway for a limited engagement in 2010 with the same actors. The show received the Tony Award that year for Best Play with Redmayne receiving the award for Best Performance by a Featured Actor in a Play.
There is much fascination in watching the overbearing painter and his wise assistant exchange ideas. Not much action, but always-interesting takes on the world of creativity — why people buy and sell art, what is art. And what is "red?" At show's end, Rothko (again looking at the unseen mural) asks, "What do you see?"
"Red"
Where: Bas Bleu Theatre, 401 Pine Street, Fort Collins, CO 80524
When: To April 14, 2019
Information: basbleu.org, or call 970/498-8949