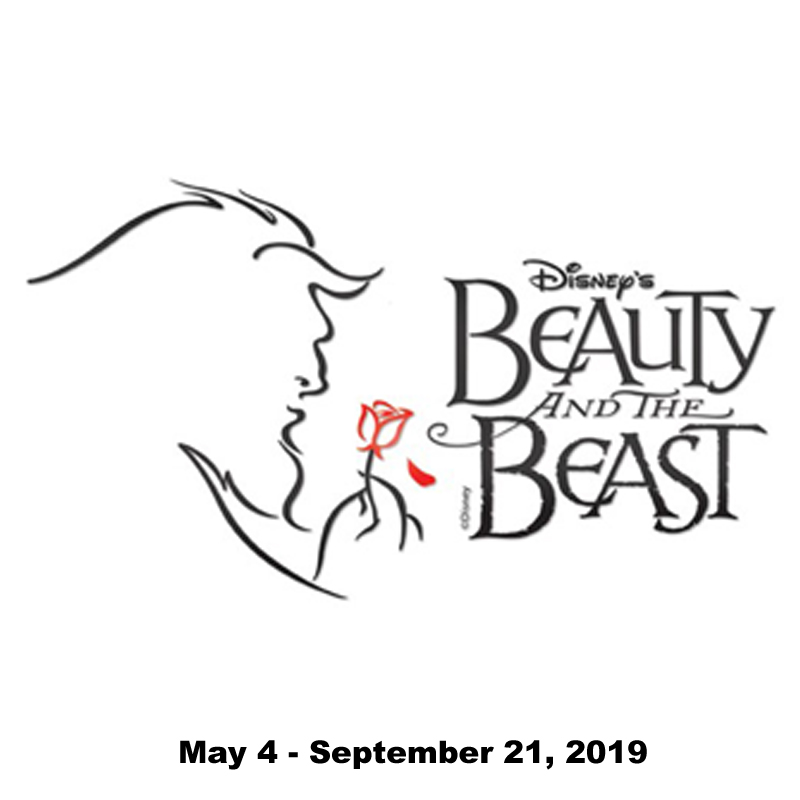 Elaborate Sets And Great Costumes Add To The Magic
Reviewed by Tom Jones
May 14, 2019
What a treat. Belle is a beauty, the Beast is beastly, and Gaston is everyone's over-the-top egomaniac. The only persons who like him better than he likes himself are the audience. Scott Severtson as Gaston is a crazed delight as he kisses his biceps and struts around the stage with every girl in the village (except Belle) falling at his feet. He is a remarkable sight.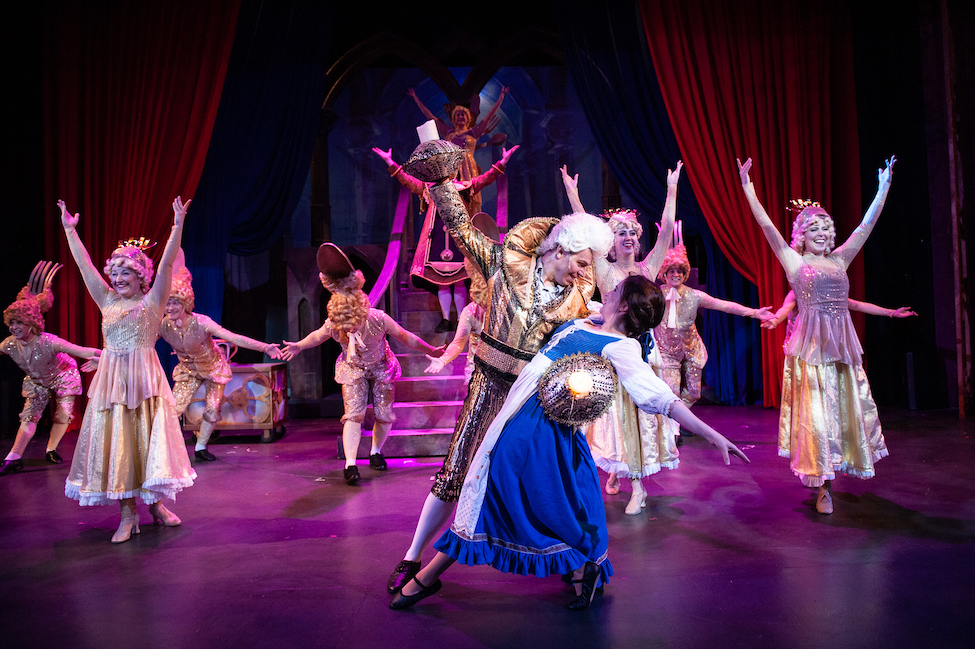 But just one of the "remarkable sights." BDT Stage has gone all-out to create a virtual spectacle of sight and sound. The scenic design by Amy Campion, Tom Quinn and Jeff Rusnak is terrific in every respect. The orchestra conducted by Neal Dunfee is very good. The choreography by Alicia K. Meyers and Matthew D. Peters, assisted by Danielle Scheib, is enormous fun. What's not to like in this fun-for-the-entire family show?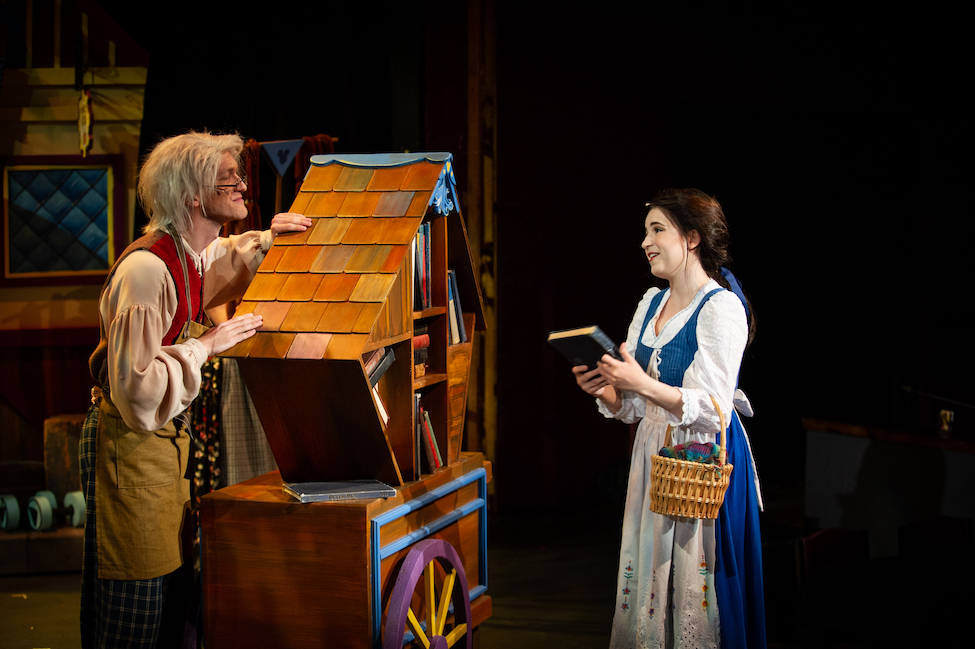 Lillian Buonocore is convincing as the charming "Belle." She feels out of place in her French village, as her primary interest is in books. She is not interested in the unwanted attention given to her by the handsome town bachelor buffoon, Gaston.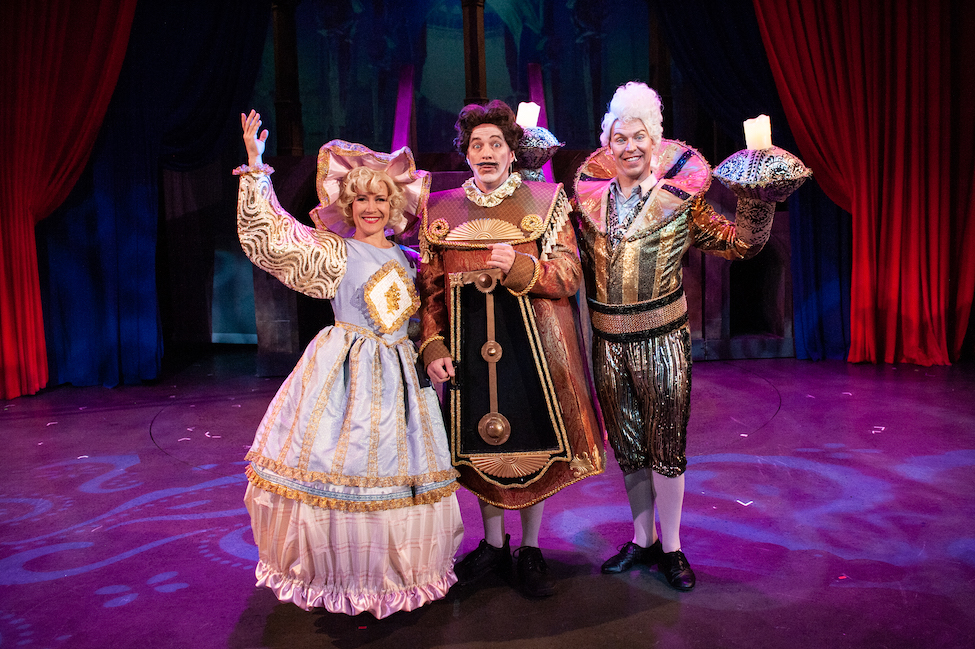 When Belle ends up in the spooky castle of the mysterious "Beast," her life has turned into turmoil. She has gone in search of her kidnapped father and ends up imprisoned in the Beast's Castle for what might be her home for the rest of her life.
The Beast was put under a magic spell many years ago when he was an uncaring, self-centered younger man. The spell will not be lifted until he finds love for someone who offers love in return. The castle's beast is truly formidable. Belle, however, is not alone with her problems. The castle is staffed by a host of formerly human characters now becoming more and more mechanized as the spell continues. Unlike the angry beast, the staff is a pleasant and clever lot – Lumiere, Cogsworth, Mrs. Potts, Madame de la Grande Bouche, Le Fou, Babette and Chip. Chip is the amazing young man who has ended up as a teapot, turning in every direction just to speak.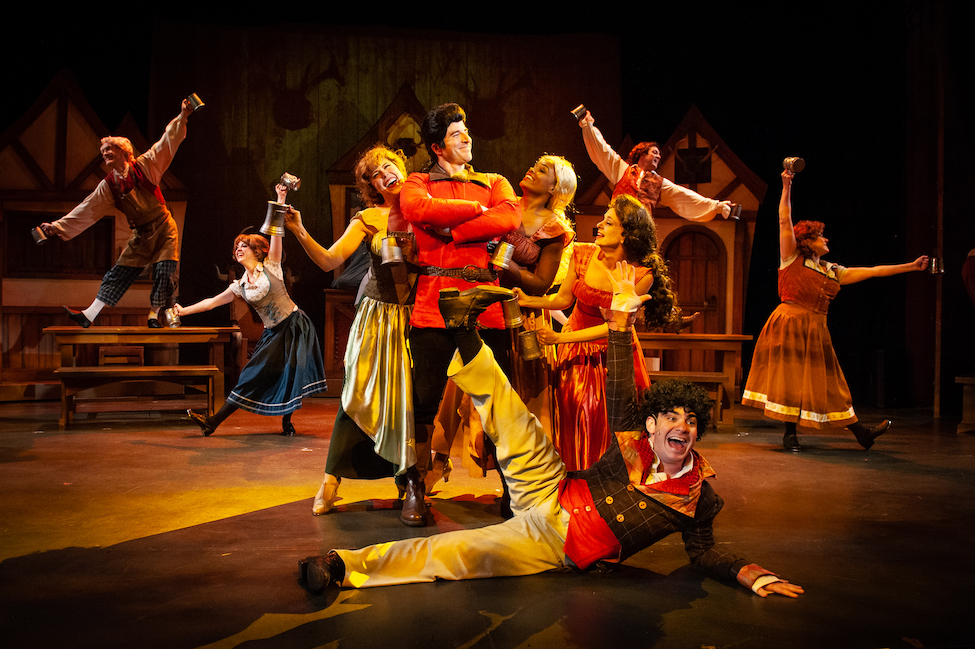 They are happy to have the company of Belle, the new addition to the castle, but fear for her future. She is destined to end up in the same tragic circumstances they have found. The delightful "Be our Guest" brings all the staff to life, as they welcome Belle to the castle.
These "spell-bound" charmers are Bob Hoppe as Lumiere, Scott Beyette as Cogsworth, Tracy Warren as Mrs. Potts, Alicia K. Meyers as Madame de la Grande Bouche, Leo Batlle as Le Fou, and Danielle Scheib as Babette. The teapot Chip is portrayed by various young performers on a rotating schedule – Markus Hollekim, Hayden McDonald, and Miles Shaw.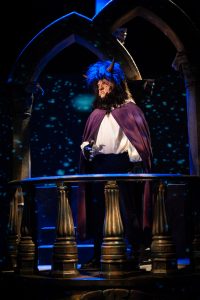 The cast does not stop there, as several other performers play various characters in this two and one-half hour extravaganza of sight and sound. Cole LaFonte has the difficult role of the angry Beast, imprisoned in his remarkable make-up. One unfortunate aspect of the show is that the Beast is so beastly and physically unappealing that it is difficult to warm up to him. LaFonte's excellent voice is hampered by his costume, resulting in an un-appreciated rendition of the beautiful "If I Can't Love Her."
"Beauty and the Beast" has been around as a story virtually since time began. It turned up as a 1991 American animated movie musical released by Walt Disney Pictures. It received numerous awards and has been a worldwide audience favorite. The movie was turned into a stage musical in 1994. The stage version was not initially praised by critics, but became an enormous audience success. Another movie version, this time live action, was a recent success as well.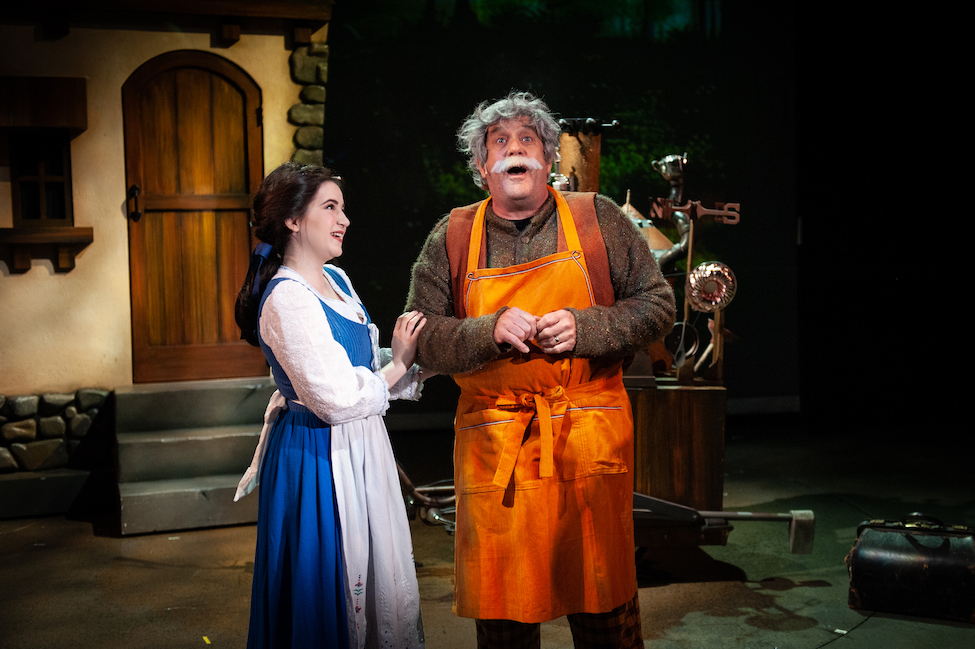 BDT Stage continues the string of "Beauty" success with this season's masterwork. The story comes alive for a long run – to September 21, 2019. Alicia K. Meyers and Matthew D. Peters have co-directed and co-choreographed this charmer for the ages.
"Beauty and the Beast"
Where: Boulder Dinner Theatre Stage.
5501 Arapahoe Avenue, Boulder
When: Through September 21, 2019
Tickets: Box Office (303) 449-6000
For more information: www.bdtstage.com