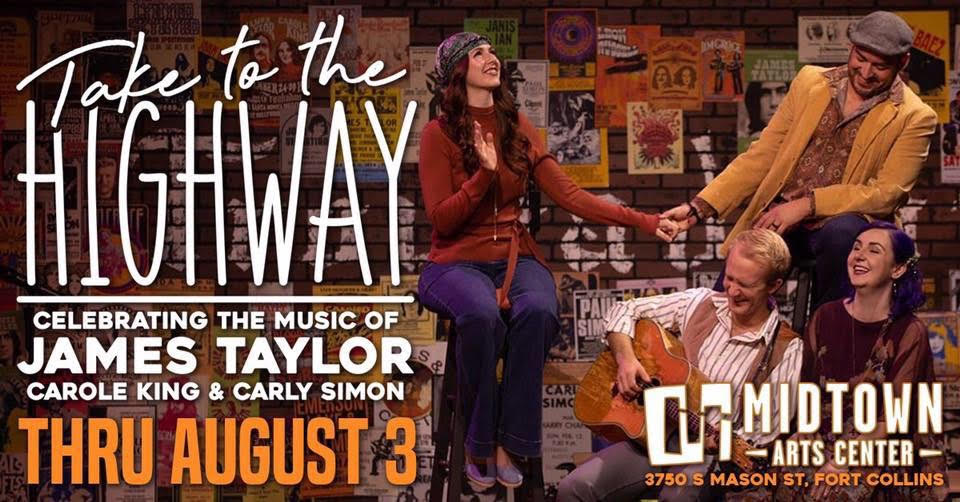 Popular Theatre Venue Celebrates Music of James Taylor
Review by Tom Jones
June 20, 2019
Four remarkably talented singers combine with an equally professional band to provide a fond farewell to audiences of Midtown Art Center this month. Their renditions celebrating the music of the legendary James Taylor, Carole King, and Carly Simon were warmly received by audience members making their final visits to the theatre.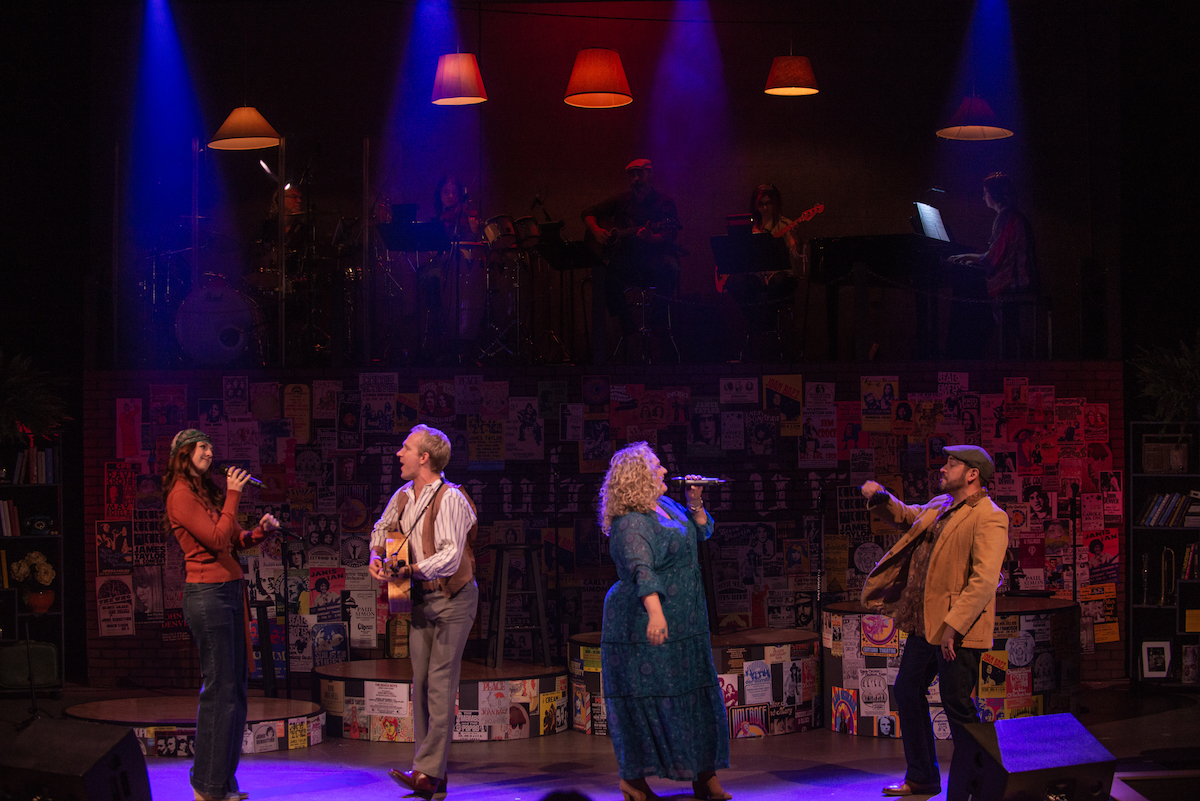 The visit was more than a nostalgic memory of shows past, but a telling reminder of how much talent can be found locally! Anne Terze-Schwarz, Joe Callahan, Emily Erkman, and Jacob Villarreal are all talents to be reckoned with. Each has a sensational voice, and together they work wonders.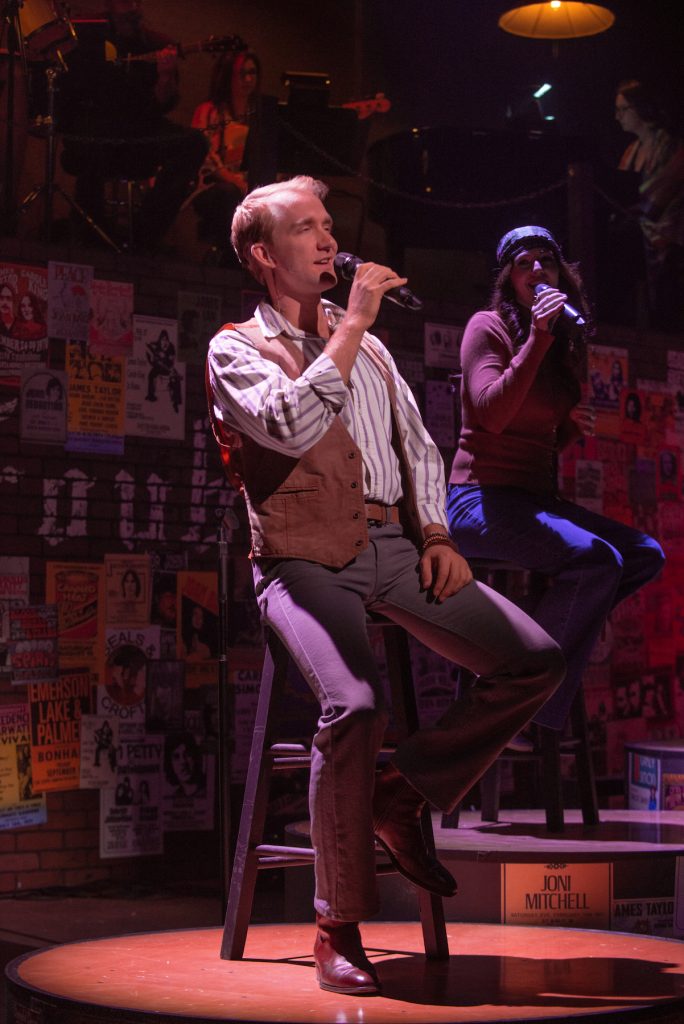 With no knowledge of what went on behind the scenes when decision was made to cancel "Matilda." I can only imagine that several of "Colorado's Best" put their creative heads together. Just like the characters that Mickey Rooney and Judy Garland portrayed in the show-biz fables of the past, they decided, "Let's Put on a Show!"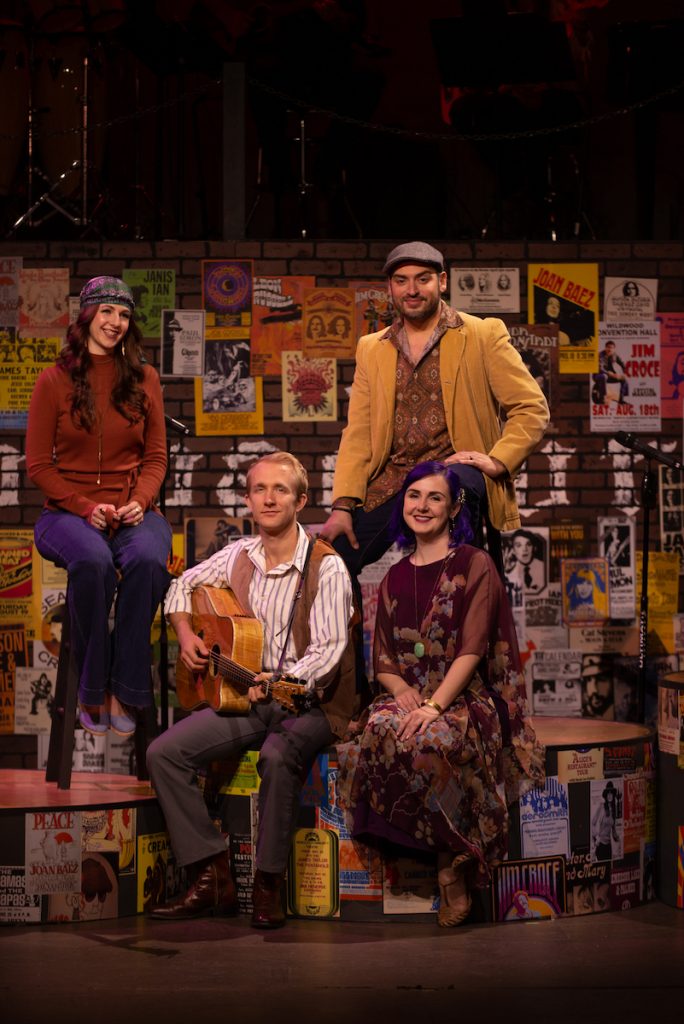 Produced Divabee Productions, involved in putting the show together were Kenny Moten (concept, creation and direction), John Seaberry (music and vocal arrangements), Webb (vocal arrangements and vocal direction) , and Jessica Hindsley (choreography).They wisely combined efforts and worked with experts they know in providing the narrative, set, sound, light, and costumes.
I was sorry to learn that MAC is closing its doors this summer. Their most recent production, the terrific "My Fair Lady," was one of the company's best shows ever. "Matilda" was originally set to be the theatre's final production this season. When I learned that this was being replaced by an unknown review, I didn't rush to the theatre with great expectations. I was in error.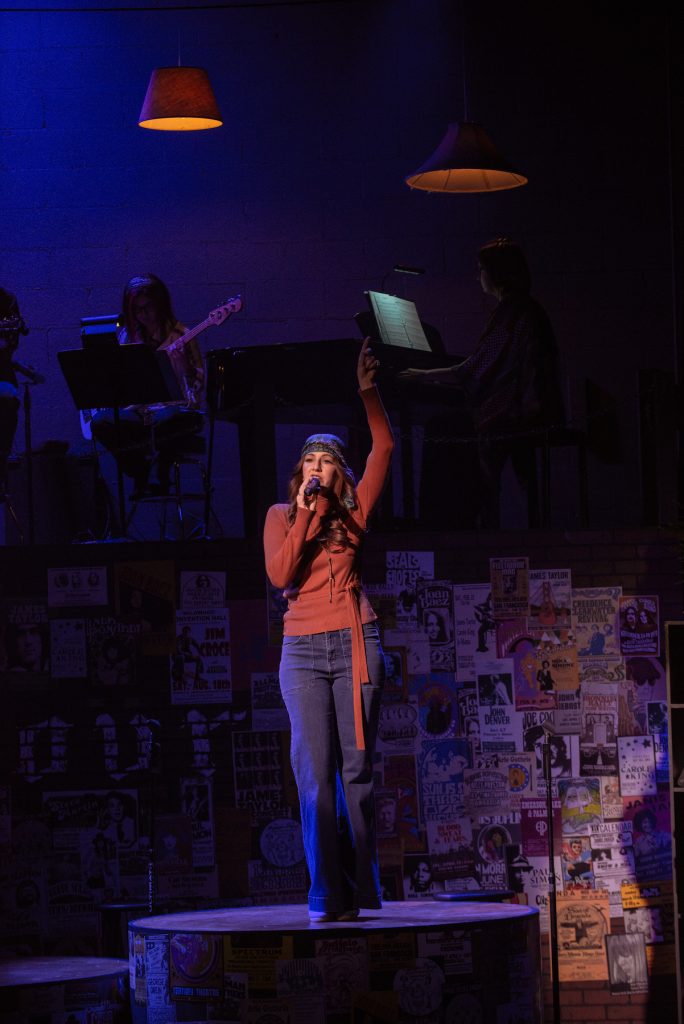 It appears they all have extensive knowledge of James Taylor. I did not. I did not realize until this week that he is one of the best-selling music artists of all time, having sold more than 100 million records worldwide. His life wasn't easy, fighting drug addiction and mental illness, but he has provided such musical memories as "Will You Still Love Me Tomorrow," "You're So Vain," ""How Sweet It Is," "California, on my Mind, "'Fire and Rain," "You've Got a Friend," and the list goes on and on. Each of the songs mentioned is included in the show, along with many, many others that were not as familiar to me, but which the audience appeared delighted to hear. At show's end, there was an unusual-for-dinner- theatre-patrons standing ovation for the performers.
The excellent on-stage band is under direction of guitarist John Seaberry and includes Chelsea Hansen, Crystal Pellham, Rachel England, and Larry Bridges.
This is a lavishly talented group of performers, charming the socks off James Taylor music, and bringing the audience to its feet. Not "Matilda," but a "wow" on its own.
"Take to the Highway"
Where: Main Stage of Midtown Arts Center
3750 South Mason Street,
Fort Collins, CO 80525
When: To August 3, 2019
Information: Box Office: 970/225-2555
Tickets: www.midtownartscenter.com