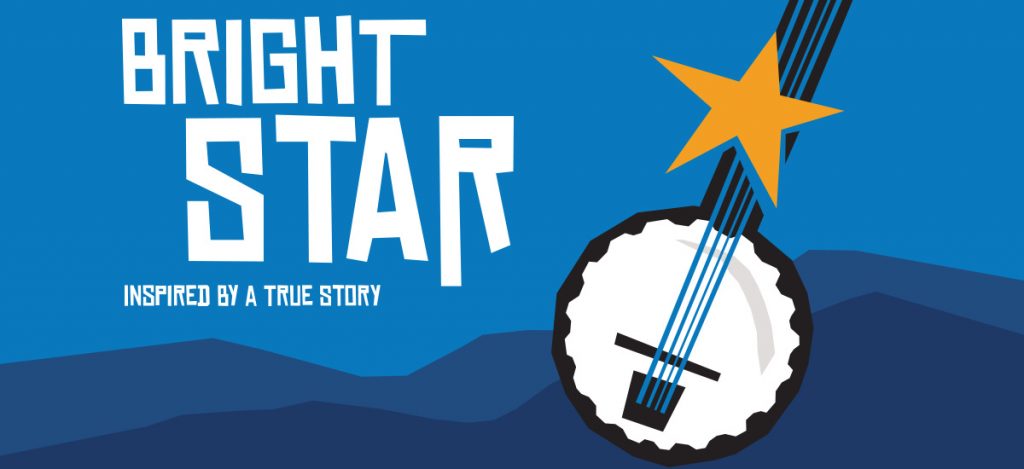 Award Winning Musical Is Set In The Blue Ridge Mountains of North Carolina
Reviewed by Tom Jones
September 7, 2019
Near the end of the show Merideth Kaye Clark takes central stage as Alice Murphy, providing the audience with one of the most thrilling and poignant moments in local stage history. Her character's life has just taken a turn for the better and everyone is in awe. "Star" isn't just "bright." It is dazzling.
Several months ago listening to Sirius XM Satellite radio while driving, I heard a delightful song, "Bright Star." When I returned home I tracked it down on the internet to find it was written by Steve Martin and Edie Brickell and was part of a show with the same name. I bought the CD and have become enchanted with the music.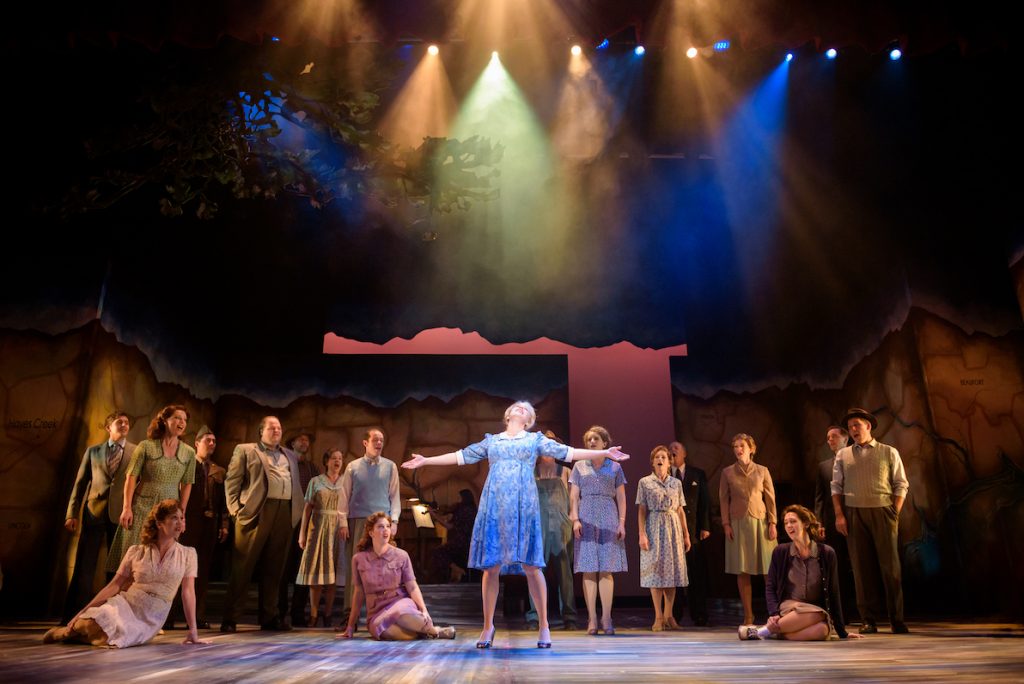 When I learned the show was to be produced at the Arvada Center, I was eager to see it.
I had no idea that a chance encounter with a song on the radio would result in one of my finest theatrical experiences in recent memory.
Alice Murphy is an enthusiastic young girl in the Blue Ridge Mountains, believing she might be in love with the local town mayor's son, Jimmy. They are a mis-matched pair – the bright but lowly daughter in a rural town, the bright but down-trodden son of a pompous, too powerful mayor.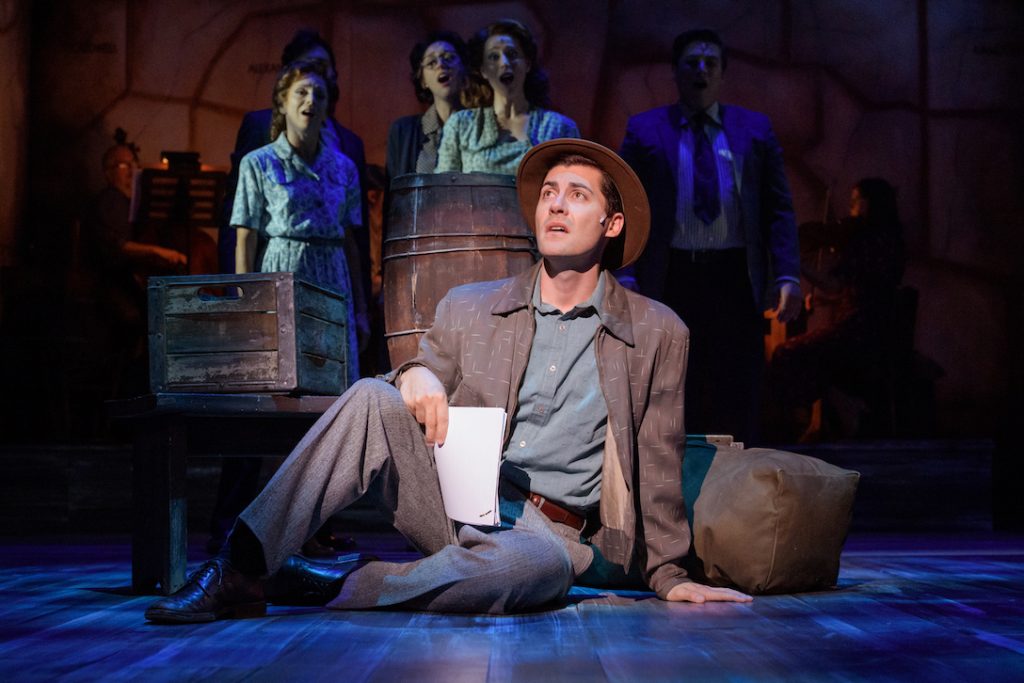 They court. They love. Alice becomes pregnant and her life and those of many in the area are to "pay the price for sin." This is a beguiling story, portrayed with great conviction by a team of talented performers, set to the wonderful blue grass/country music. Inspired by a true story (maybe folklore?), the show shifts between 1923-4 and 1945-6 in North Carolina.
The true "Star" of the show is Merideth Kaye Clark as Alice. She is given enormous support with an especially interesting cast of characters. Jake Mendes has his own spark as Billy Cane, the young man, a wannabees writer, just back from the war. Steph Holmbo is charming as Billy's local girlfriend, Margo. Dieter Bierbrauer portrays Jimmy Ray Dobbs, the handsome son under the finger of his father (the mayor), heartlessly and convincingly portrayed by Larry Cahn.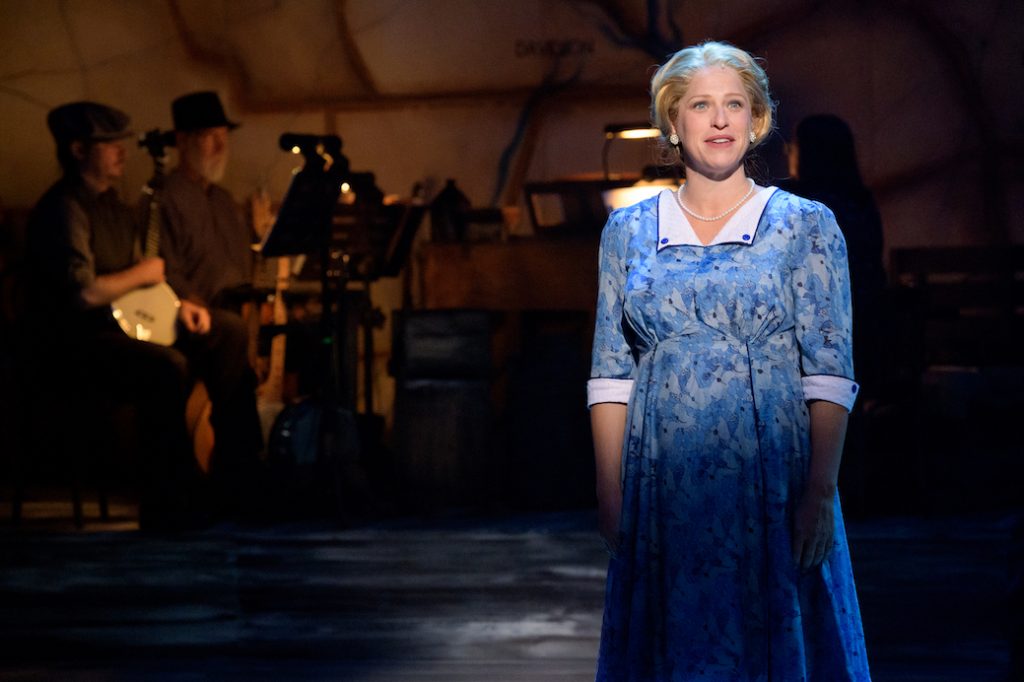 Families spar over what should be done with the new baby, and the dreadful Mayor decides he will take ruthless charge of the situation. This is a horrific and heartless moment. The audience is aghast; and the soulful, enchanting music goes on.
Alice goes on with her life, becomes a highly respected writer and editor in Asheville. Billy Cane is eager to become an established writer and submits some of his writings to Alice who is not impressed. He is not easily deterred however, and when she finally accepts one of his creations, he becomes delightfully delirious to rush back to his rural town to tell is girlfriend Margo that he is just about famous and that they should get married.
The plot takes some wondrous turns. The music is continually warm and loving. This is a story not to be missed.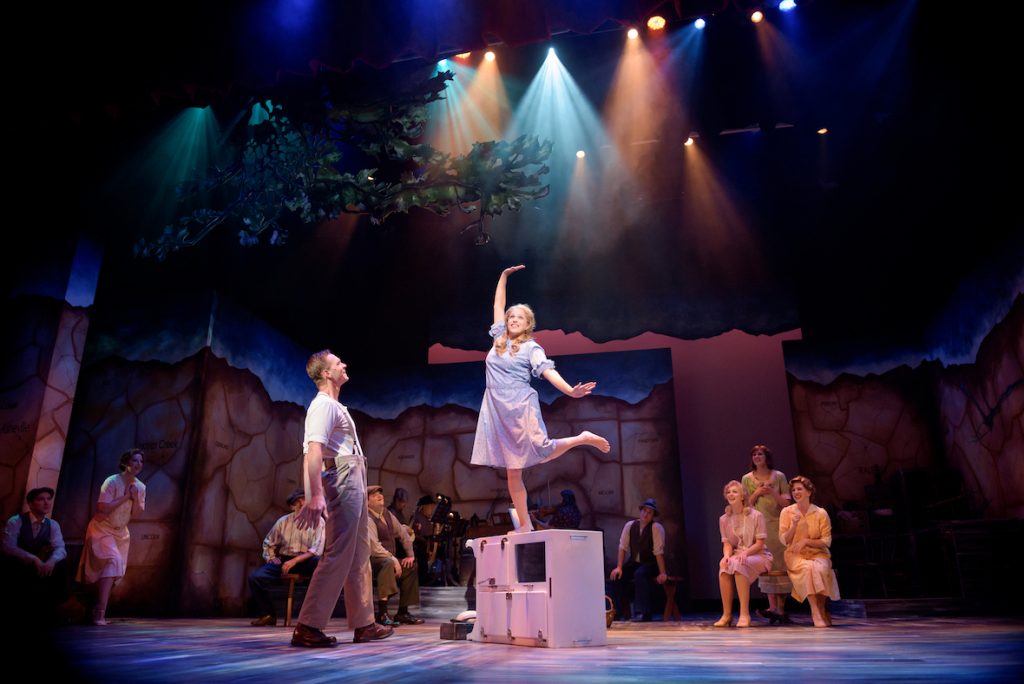 "Bight Star" the musical premiered at the Old Globe Theatre in San Diego in 2014 and ran for a couple of months. It opened at the Kennedy Center in Washington, D.C. a year later and began preview on Broadway in February of 2016. Despite receiving substantial critical acclaim, New York audiences didn't rush to see it. The production ran for only 30 preview and 109 regular performances, closing in June of 2016. That December a reunion concert was held in New York's Town Hall with members of the original Broadway cast and Steve Marina and Edie Brickell both hosting and performing.
I cannot accurately explain my attraction to this wonderful show. The music is excellent. The performances are believable. The set is charming. Director Rod A. Lansberry is a brilliant director. And there is Merideth Kaye Clark in the performance of a lifetime. Perhaps not her lifetime, but my own! I cannot remember ever having been so mesmerized by a performance such as she provides as Alice Murphy in "Bright Star."
"Bright Star"
Where: Arvada Center for the Arts and Humanities
6901 Wadsworth Boulevard, Arvada, CO 80003
When: To September 29, 2019
Box Office 720/898-7200
Online: arvadacenter.org